You want to earn money from the comfort of your own home so that you don't have to wake up every morning, travel to work, and spend the rest of your day commuting to work. I'm talking about freelancing.
It's not easy to get started with freelancing, but once you're up and running, it's one of the best ways to earn extra money. It's better to have a blog, so you can showcase your portfolio to your client. It looks more professional when you're working as a freelancer.
This is where you will find clients, and it will be the place where people who are interested in your services will come to find out more about you. In this blog post, we'll discuss the different ways you can make money freelancing. You'll learn the ins and outs of getting started, how to negotiate with clients, how to build up a portfolio, and so much more.
What is freelancing?
You are a freelance worker, someone who gets paid to do a job. You might be a designer, a programmer, a writer, a marketer, or something else.
Freelancing is a flexible way of earning money on your own schedule, and you don't have to work for a company. There are lots of different ways to start a freelance business, but the most popular way is to offer your services as a web developer.
Freelancing is an excellent way to earn a steady income, but it can also be a good way to build a side business. If you are interested in working for yourself, freelancing is a great way to build your skills, develop your portfolio, and earn a little extra money.
1. No bosses: As a freelancer, you can set your own hours and work on your own schedule. You won't have to show up at a company's office every day.
2. Work anywhere: You can work wherever you want. You can work from home, a coffee shop, a library, or even in a park.
3. Flexible income: As a freelancer, you can make as much money as you want, and you can earn money whenever you want.
4. Independence: Being a freelancer gives you the freedom to decide how to spend your time. You can use your free time to pursue any passion you want.
5. Control: You can choose what projects you work on, and you can work on only the projects that interest you.
6. No office politics: You don't have to deal with annoying co-workers or bosses who try to micromanage your every move.
7. Freedom: You can work on your own terms. You don't have to work for someone else.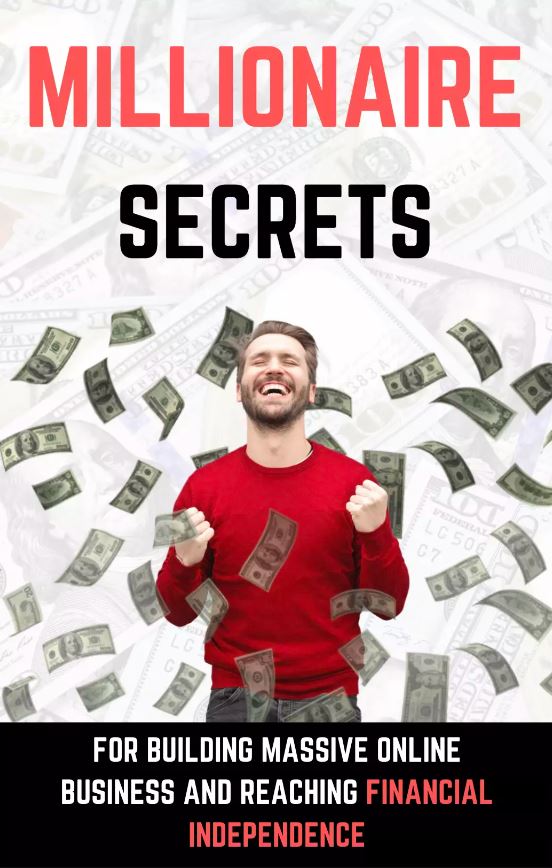 Why become a freelancer?
Many people ask this question, and the answer is simple. You can start earning money from home without any experience whatsoever. Once you have your blog up and running, you can start showcasing your services to potential clients.
There is no need to be nervous or shy about approaching clients; your blog can serve as a professional showcase. It can even help you land your first clients, or grow your freelance business, which is a win-win situation.
What tools do I need to make money freelancing?
When you're ready to freelance, you need to start building a portfolio. This means you need to get good at finding projects that are worth your time and skills, and you also need to figure out how to get paid.
What are the best freelancing websites
There are a lot of freelance sites out there, but you should focus on three. The first is Upwork.com. It's the biggest freelancing site in the world.
It's free to sign up, and you can quickly start bidding on projects. There are thousands of job listings on Upwork.com, and you can submit your resume and bid on projects.
You can also use it to find clients. Simply search for keywords related to your field and you'll see a list of clients.
Another great freelancing site is Fiverr.com. It's similar to Upwork.com, but it's more focused on creating services, such as design.
You can get started by looking for projects that you're interested in, then bidding on them. Once you win a project, you can sell your service to the client.
Last but not least is Freelancer.com. It's more similar to Elance.com, so if you've already used the other sites, you know what to expect.
There are fewer jobs on Freelancer.com, but they're still there. You can search for jobs, post your resume, and apply for jobs.
The final step is to get paid. Once you win a project, you'll receive a payment.
Conclusion | How to Make Money Freelancing
Freelancing is a great way to make money, and it's easy to start. You don't need any experience to start making money from home. All you need is a computer and a great portfolio. You can use your portfolio to showcase your work and find clients. You can then charge a fee for your services, and you'll be on your way to earning extra income.
Once you have your portfolio up and running, you can start building a side business. You can make money by offering your services to clients, and you can even start your own freelance business. There are a lot of different ways to make money from home, and you can use your skills to earn extra money.
FAQs | How to Make Money Freelancing
1. How do I get started freelancing?
You can start freelancing by contacting a local business and asking if they need help. You can also contact the local chamber of commerce or your state's tourism office.
1. Where can I find clients?
You can find clients through referrals. You can also find clients online on freelancing markets places. This is the best way to get clients. You can check out the sites we mentioned in this article.
3. What kind of freelance jobs are available?
There are many different types of freelance jobs available. You can work for a company, write articles, create websites, or do graphic design.
The posts you may like:)