Nowadays, you have a great opportunity to turn your passion into a business and generate passive income from your home. Today, we're specifically talking about the beauty and fashion niche. If you're interested in beauty, I'm gonna show you How to Start a Beauty Blog in 2023 to make money.
All of the important steps will be briefly explained step by step so you can get started today. We're gonna see, what you actually need, and an action plan to start your beauty blog in no time. You can see below, what we're gonna cover.
How to Start a Beauty Blog in 7 Simple Steps
Picking up a reliable web host and domain provider.
Selecting the best Website builder.
Choosing a great beauty theme for your blog.
Installing the important plugins.
Creating content.
Monetizing your content.
How to grow your beauty blog.
1. Picking up a reliable web host and domain provider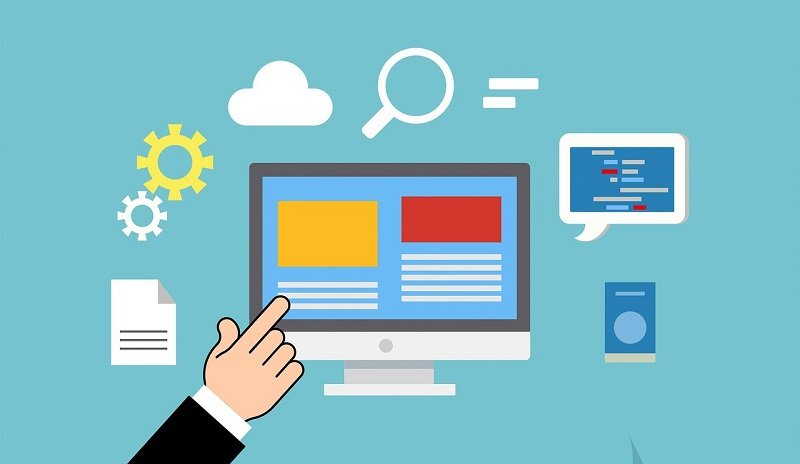 When you plan to make a website or blog, you need Web hosting where your website's files will be stored. And a Domain name which will be a link to your blog.
First, let's talk about Web hosting which is super important. All the data loads in the browser and fetches from your hosting server.
It's important that you use good and reliable web hosting for your blog, so it can load faster and create a better user experience. So, hosting is a space to save all of your media, posts, videos, and more.
Types of Web Hosting
There are different types of web hosting services available such as Shared, VPS, and Dedicated. You can understand by the names, that the Shared server will be shared with a group of people including you. But you can have your own dedicated server.
In the beginning, I would recommend you go for a Shared server which is more than enough for your website to run faster. Let me share with you a super fast and secure web hosting for your blog.
Our recommendations
Hostinger offers the best and most budget web hosting plans, that everyone can afford while maintaining quality and speed. Even the first and basic hosting plan by hosting, allows your website to run smoother and load within a second.
Now when you're gonna get hosting from our reference, you can claim the 10% extra discount by using the coupon code "AFTAB". Hostinger offers a free domain on all of its web hosting plans. So you don't need to get a domain separately.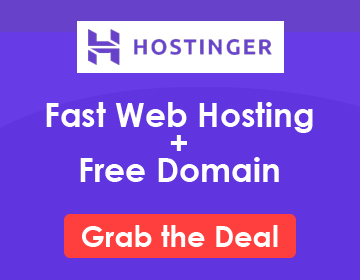 Get a Domain name
Now, you have a good idea of hosting and domain. Though, you're gonna get a free domain for the first year. But still in any case if you wanna get a domain separately.
We recommend Namecheap for your domain platforms. But it will be tricky for your to connect your domain to your hosting if you're a beginner.
It's a good idea, to avail a domain that Hostinger offers for free. Let's move to picking a perfect domain name for your beauty blog.
It is super simple to pick a domain for your blog. You can get tons of domain ideas, just by using any one of the Brand name generators. You'll put your niche that you're gonna create a blog on and it will give you dozens of name ideas.
That's all you need to know about Hosting and domains. I'm assuming you've got a hosting and domain ready. We're gonna move you to our next step.
2. Selecting the best Website builder.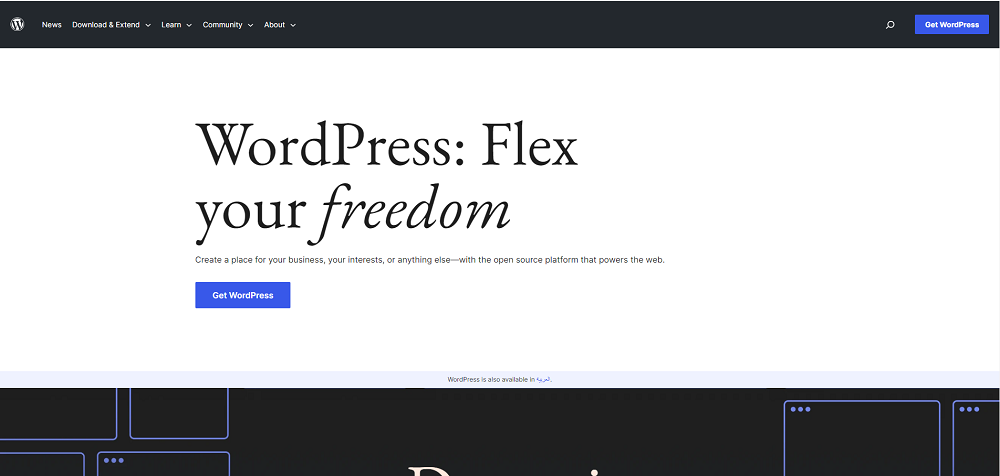 WordPress is a free and open-source content management system (CMS). You just install WordPress on your Web hosting and boom. Your blog will be live on the internet. Then you can easily customize the design and look of your blog.
WordPress is recommended to create your blog in minutes. Though there are dozens of different website builders i.e Wix, Squarespace, Weebly, and more. But all of these comes with a subscription plan, and the free plan will be with limited feature.
But WordPress is absolutely free to use, you can create with ease, design as you like, customize anything you want, and publish your content. So, WordPress is literally something else. So, I'll be guiding you with WordPress in this post.
If you don't wanna set up and design a website yourself, you can hire a freelancer to design your blog website.. I've mentioned a top freelancer below with amazing ratings and reviews.
Installing WordPress
You're eager to start your beauty blog, right? You've picked up a Hosting, and domain. Now, let's dive into it and install WordPress on your hosting to launch your blog.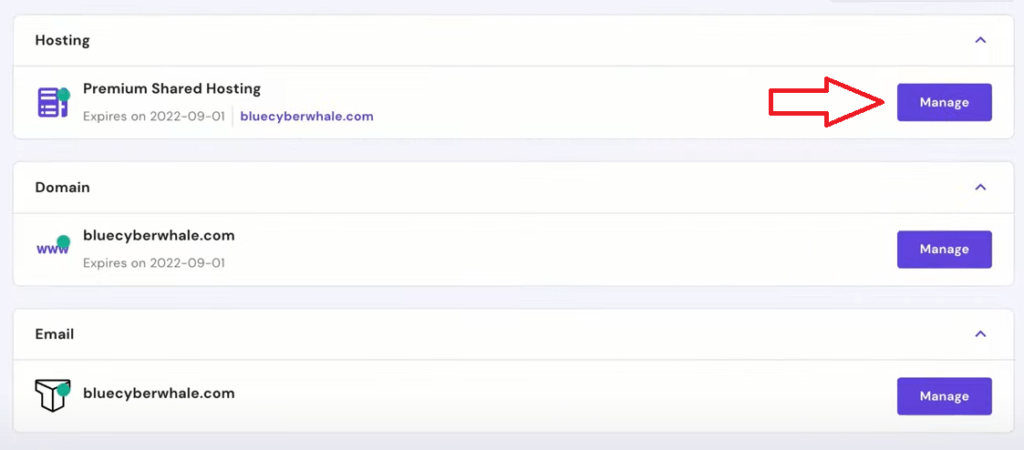 Visit your Hostinger Hosting dashboard, and click on the manage button. This will take you to your hosting settings for your domain selected.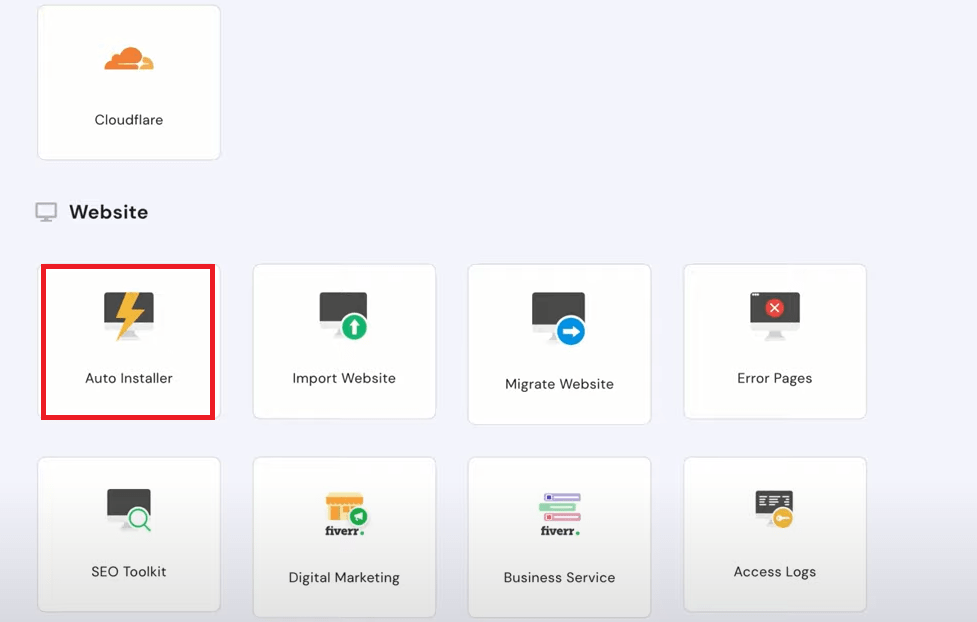 It will take you to this page where you can see all the available tools. Just choose Auto Installer which will let us install WordPress with one click.

As you click Auto Installer, it will show you the list of the apps you can install on your hosting. Choose WordPress here to install WordPress.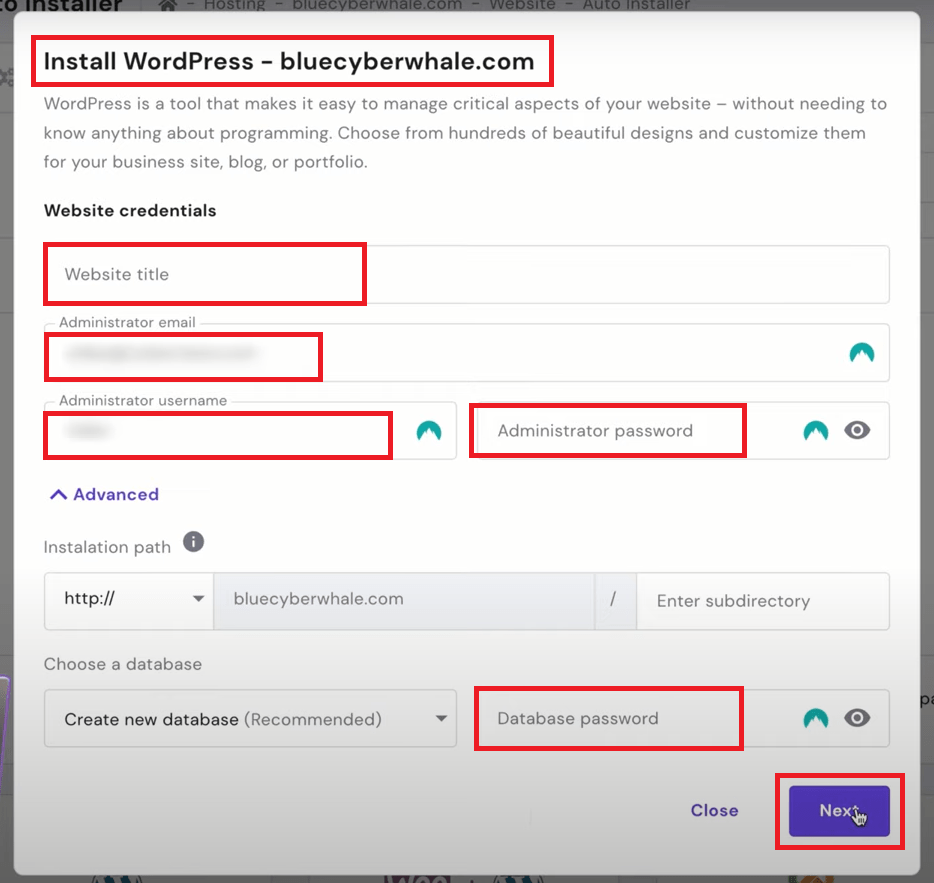 Enter your WordPress login details here and hit next.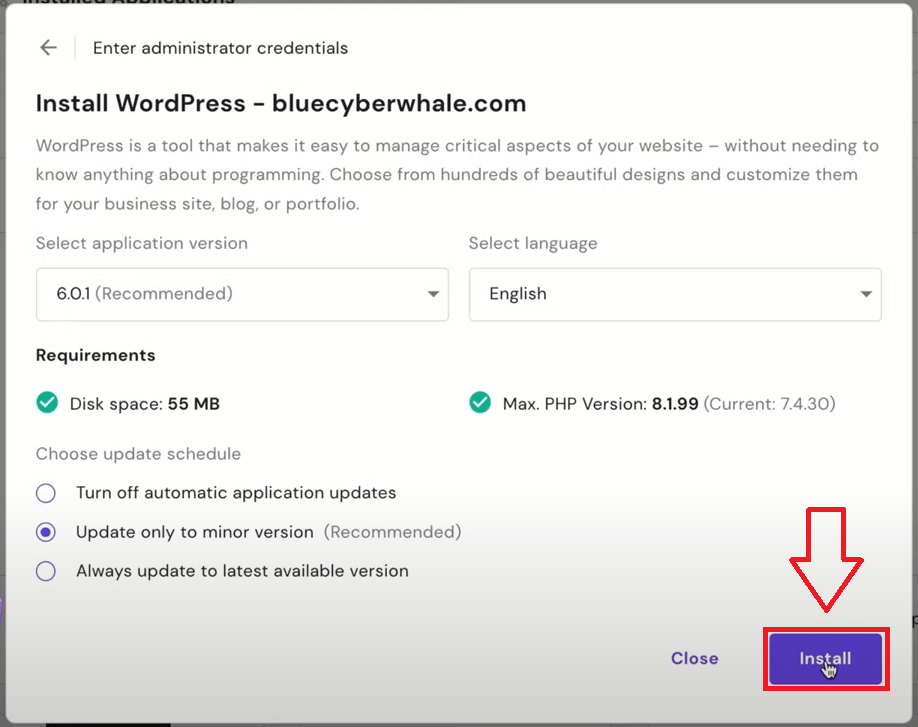 Choose all the settings I've selected and click Install, done. WordPress will be installed successfully on your blog. The question is how to access your blog, it's super simple. Just enter /wp-admin after your domain in your browser.
This will take you to your WordPress login page. Enter the details you entered while installing WordPress. Done!
Congrats, you're not logged into your blog's back-end dashboard where you'll publish your content, and manage and design your blog.
Helpful article: How to Start a Blog to Make Money
3. Choosing a great beauty theme for your blog.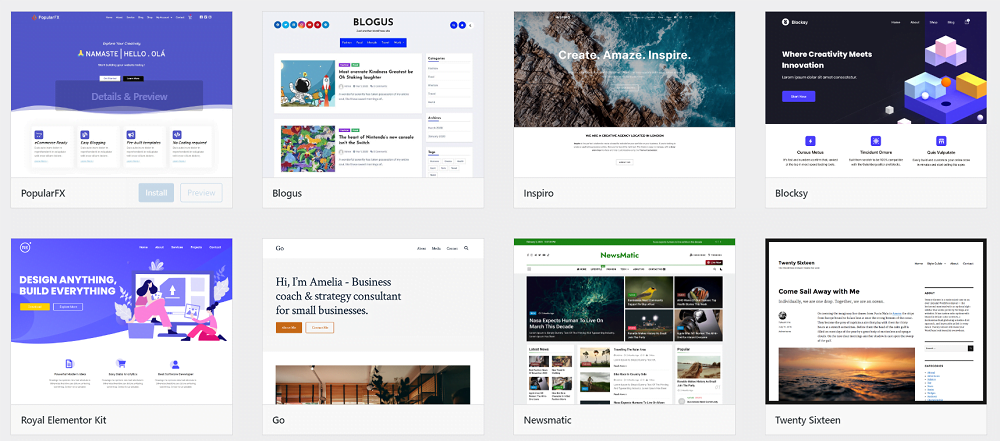 While you're using WordPress, the Theme is the look and feel of your site as you can see in the image above. These are different WordPress themes you can install. There are tons of Themes free and paid available for your to use on your blog.
As we are talking about how to start a Beauty Blog, you need a responsive and stylish Theme for your blog. You can use free Themes in the WordPress repository. No dought you'll find the best themes there.
But the issue is in free themes, you get limited customization options. In order to customize colors, style, and everything according to your liking, you'll need to upgrade. So, it's a good idea to get a premium theme for your blog.
If you're on a limited budget, feel free to explore the free WordPress themes. But for premium options, I would recommend Helen Spa Theme. This is a specialist Theme for Beauty and Fashion websites.
If you want some other Theme options, we've compiled a list of the Best WordPress themes for Personal Blogs.
Let me share with you the process of installing a free Theme on your blog. But if you go for a premium one, you can watch some youtube videos to customize or get support from the Theme developers.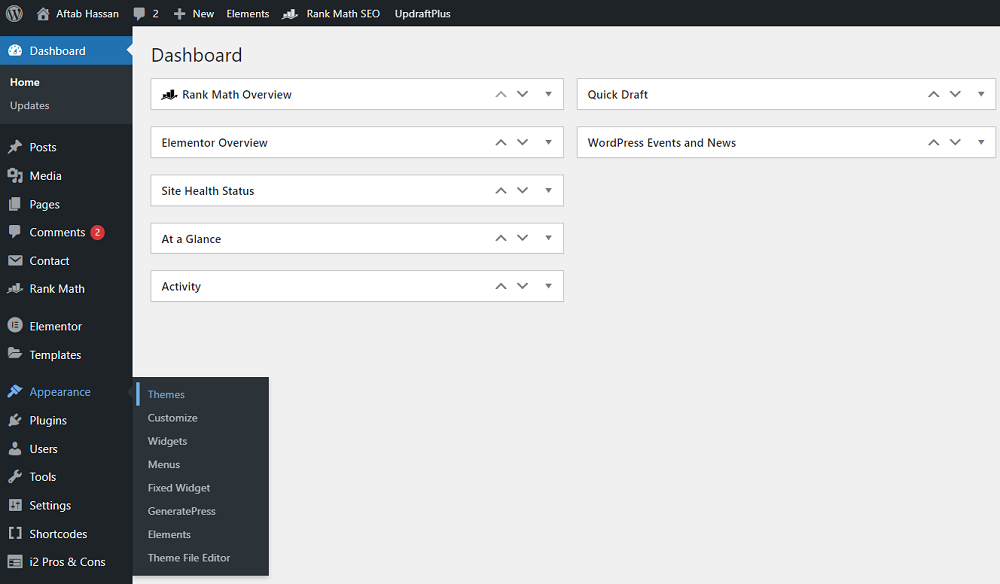 Go to your WordPress dashboard, click Appearance > Themes > Add New. This will take you to the WordPress repository where you'll see a lot of free themes to use. Just click install and done.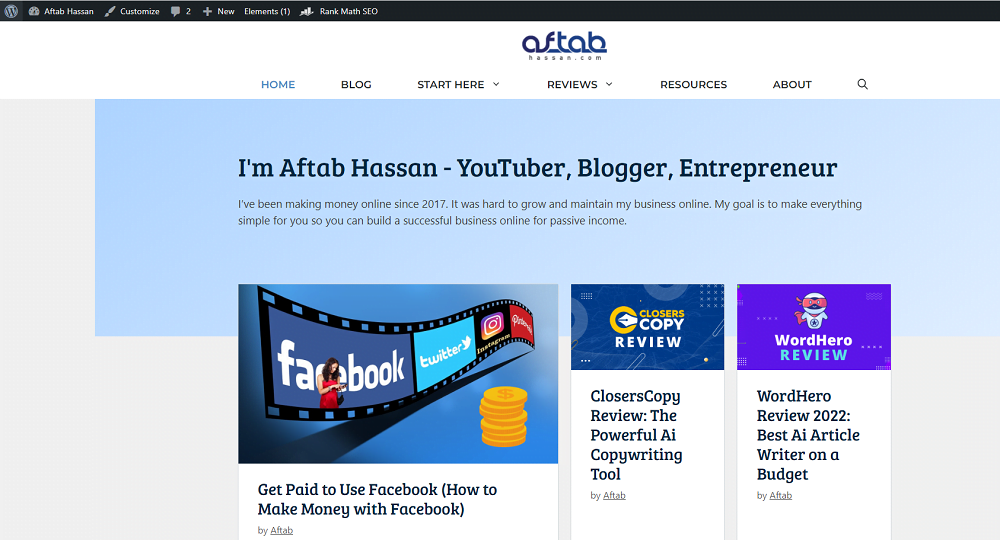 Then comes a customization phase where you need to add your details to your blog. Go to your blog home page, and click Customize at the top of the page.
You'll be redirected to the WordPress customizer where you can change any details, change the style, upload a logo, and a lot of other settings.
4. Installing the important plugins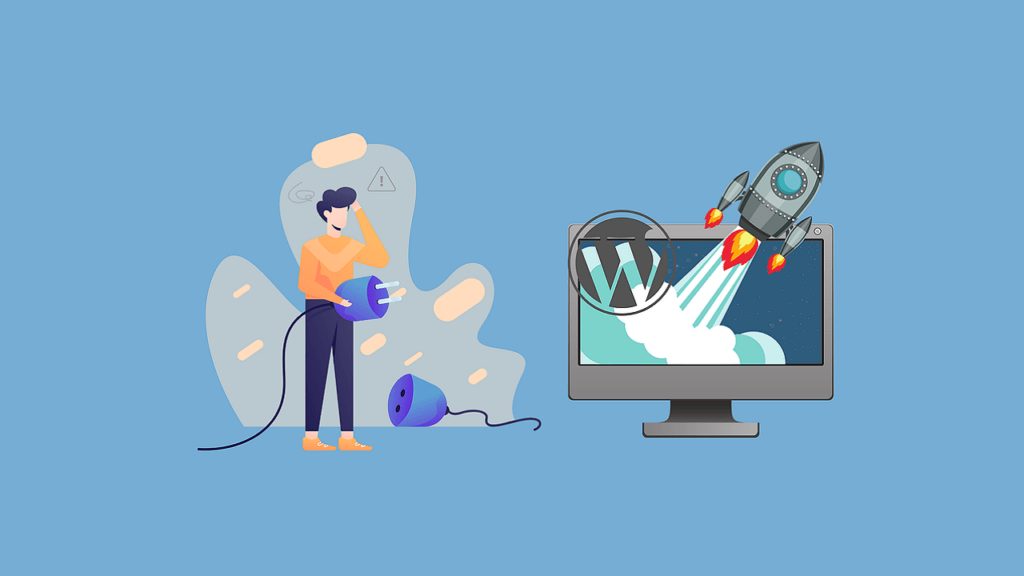 Now let's discuss some of the important WordPress plugins for your beauty blog. Though we have a dedicated blog post on the best WordPress plugins for Blogs. But here, I wanna mention some amazing plugins for you to use on your beauty blog.
Plugins are basically addons for your blog to add additional functionalities. E.g If you wanna back up your website to Google Drive and WordPress itself doesn't offer a backup feature. So, here you'll have to install a separate plugin to do this.
The Best WordPress Plugins for Beauty Blogs:
5. Creating content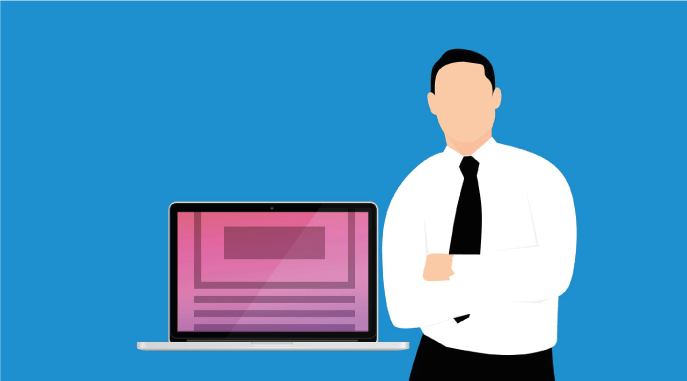 Here comes the most important phase of starting a beauty blog. Creating quality content that your audience loves reading and Google too. I'll share some tips on how you can create better content for your blog that will rank in search engines.
There is a lot to know before creating content on your blog. If you're interested in creating a beauty blog, I assume you like to write online. Creating random posts and writing online on your blog is completely different.
Find rankable keywords
On your blog, you actually write to rank so you can grab more visitors and ultimately make money through that audience. So, there is a complete keyword research technique, that you need to follow to find low-competition but profitable keywords to write one.
As this is a guide to starting a beauty blog, we won't cover a step by step keyword research but I'm gonna give you a better idea of what it is. You need the keyword that a good amount of people are searching for in Google.
Then after getting those keywords, you have to check if there are some low-authority sites that are ranking. If there are a lot of high authority sites written for that same topic. Then it's not recommended for you to write on that topic.
In the search results, there must be some low-authority blogs for that keywords. So, you can write as well and rank for that keyword.
User experience
Creating a better experience for your use includes a lot of factors such as building a fast website and pages should load quickly, There design of the page should be engaging. Use images and videos on your page to hook the visitors to your page.
Create Unique content
Now, you're ready to publish your first post on your blog. After finding the best keywords and topics for your blog post. You need to write a unique and high-quality article that covers all the aspects of that topic.
So, you're working in a beauty niche, you'll have to cover each and everything related to this category but on low competition and rankable keywords.
6. Monetizing your Blog
You picked a domain and hosting, launched your blog using WordPress website builder, you started publishing content. Now you might be wondering how to monetize my beauty blog to make money from my content.
Let's explore some of the best and most exciting ways to monetize your blog. There are dozens of different ways to make money from your blog. While you're working on a blog, creating content, and getting visitors to your blog.
That means you've your potential audience. I'm gonna share with you the easy-to-implement monetization methods.
Google Adsense monetization
Monetizing with Google Adsense is a super simple process. Now you're getting a good amount of traffic to your site, you can display ads on your blog to make money. Anyone will be happy to show their ads on your blog because you're a genuine audience.
Google Adsense has millions of advertisers wanting to promote their products on popular websites. You can apply for Adsense when your blog gets approved. You can put Google Adsense Ads on your blog and make money from impressions and click on those ads.
The beauty of Adsense is it pays you even if a visitor comes to your blog and just browses it. Why? because viewers will be giving impressions on the ads on your blogs. And you get paid for those impressions, but if someone clicks the ad if they're interested, you'll also make good money.
Sign up for Adsense
You need to do is when you're blog is getting a decent amount of traffic, just go to Google Adsense and Signup up for free. Fill in all your information but keep in mind, to enter your legal and valid information. Because you'll have to verify your address later on.
While creating your account, they'll ask you to enter your blog URL. That's it, your application will be reviewed by the Google Adsense department and will be approved if it follows the Google Guidelines.
You might be wondering, what those Google terms are and how to get Adsense Approval faster. So, we've created a detailed guide on this topic, so you must check that out.
When your blog is Adsense Approved, you'll have an option in your account to turn on Ads on your blog. That's all you need to do in order to make money with Adsense.
If you wanna place the ads manually on your blog. You can do that too, you'll get Ad codes in your account, that you can place on your desired locations to show ads on.
Affiliate Marketing
This is another great way to monetize your blog. While you're running a beauty blog. You can find beauty-related products on the marketplaces, and promote them to make affiliate commissions. This was a short description of Affiliate marketing.
Let's see in detail, how to monetize with affiliate marketing. There are a lot of marketplaces where people can buy products. E.g Amazon, Ebay, Flipcart etc. You need to do is, just go for a marketplace where your niche-related products exist.
Let's say we go for Amazon, now Amazon has an Affiliate program that you can join to get your affiliate link to your desired products.
Go ahead and join Amazon's affiliate program, and open the product you wanna promote in your beauty blog. At the top left of your screen, you can grab the affiliate link that you need to share in your post.
Now if a user clicks on that link and buys that product or any other product after clicking your link. You'll get a commission on that purchase.
I like affiliate marketing more than Adsense because you can make 5X more, on the same amount of traffic as Adsense. There are ways you can make money from your blog.
You can also make money with a beauty blog other than these 2 methods. Like e-commerce, that means selling your own products on your blog. But that's complex and you'll have to build your products first.
7. How to grow your beauty blog
Till here, you know everything about creating a blog, creating content, and making money with it. Let me share with you some tips on how to grow a beauty blog and drive more traffic.
You need to get organic traffic from Google and search engines, you should optimize your pages for Google. So they can rank higher in search results and ultimately get traffic. As I mentioned earlier, get yourself an SEO Plugin on your blog to optimize the page for search.
Then comes another SEO factor which is backlinks. That means someone is linking back to your blog post. You'll have to get backlinks from other high-authority sites to rank at the top. You can watch tutorials and guide on how to get backlinks to your site.
Although if you find profitable and easy to rank keywords, and write quality content, you can rank even without backlinks. But in order to improve rankings, and outrank your competitors. You can build high-quality backlinks to your beauty blog.
Conclusion – How to Start a Beauty Blog in 2023
I share everything on how to start a beauty blog step by step from scratch. In conclusion, I would say it's a popular niche and there are mega sites working here. But still, there is some space for you because a lot of potential keywords exist here.
The ultimate tip for you is, nothing is better than getting started. So, if you're passionate about Fashion and beauty, and you wanna start a beauty blog to generate passive income. This is the right time, just go to Hostinger and pick the best hosting plan and launch your blog.
Good luck!