Today there are thousands of hosting companies that you can pick from. But It is not easy to choose a Low Cost Web Hosting that offers the best performance for your website, is simple to use + secure for your website data.
So, in this blog post, we're gonna review the best cheap hosting while not compromising on quality and performance. So, stay with me and you won't be disappointed. Let's jump right in and review the services one by one so you can get a better idea of what they offer.
Which web host is best for WordPress?
When you want to build a website, it is best to use a web hosting service that has a web server that runs the software you are going to install.
You will need to make sure that the web host can handle the traffic you expect to receive. If the web host does not have enough space, bandwidth, or RAM, you may encounter problems.
WordPress is a free and open-source website builder that we mostly use to create our website. It's super easy to operate and manage your website's content. So, you need to make sure that your web hosting is WordPress optimized and offers a smooth connection to your WordPress dashboard.
When you pick web hosting, you're actually getting a server to store all of your website's files. There are two types of servers the web hosting services offers (Shared & Dedicated server).
A shared server is used to provide services to many users simultaneously. But Dedicated server hosting is meant to handle one user at a time. With a shared server, you share the resources of the server with other clients.
The benefit is that you can save money by sharing the cost of a server with other users. But you have to share the resources such as bandwidth and CPU usage.
On the other hand, a dedicated server has all the resources to handle the traffic for each individual user. You can also buy a domain name separately for a small fee. This allows you to create a website without any restrictions. A shared server may have some restrictions.
So, the final verdict is if you're gonna normal commercial website/s. You don't need to have a dedicated server, and a shared server will work absolutely well.
But if you're on a professional business and you wanna dedicate a server only for your website because it's super heavy and will be loading 1000s of images, then you will go for a dedicated server web hosting.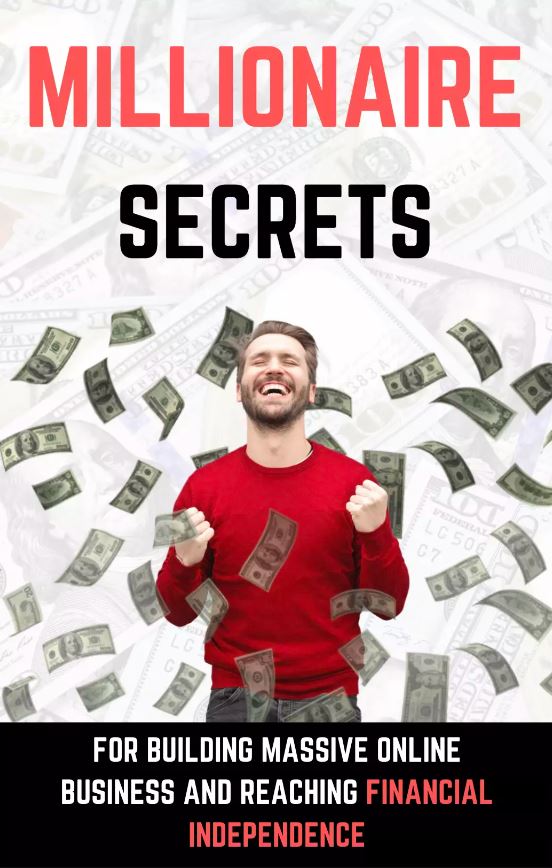 1. Dreamhost: The Absolute Best Performance on a Budget & Perfect for Bloggers
Whenever we talk about the best but low-cost web hosting services, Dreamhost is absolutely steller at the top of the list. The website you're browsing right now is also being hosted at Dreamhost and it loads within a second despite containing a lot of content.
About Dreamhost
Dreamhost is a well know web hosting company for the last 25 years and has over 15 Million websites hosts with Dreamhost. This provider offers some of the best value in the industry.
Plus, their customer service is top-notch, so you can be sure that any problems will be resolved quickly. The company provides cheap web hosting plans for anyone who wants to start a blog. So, If you're in need of a reliable and affordable host, Dreamhost is definitely worth considering.
Dreamhost is WordPress's Choice
As we mentioned before WordPress is a mega platform to build a website and almost 43% of the websites on the internet are managed on WordPress. The purpose of telling you this is That Dreamhost is officially recommended by WordPress.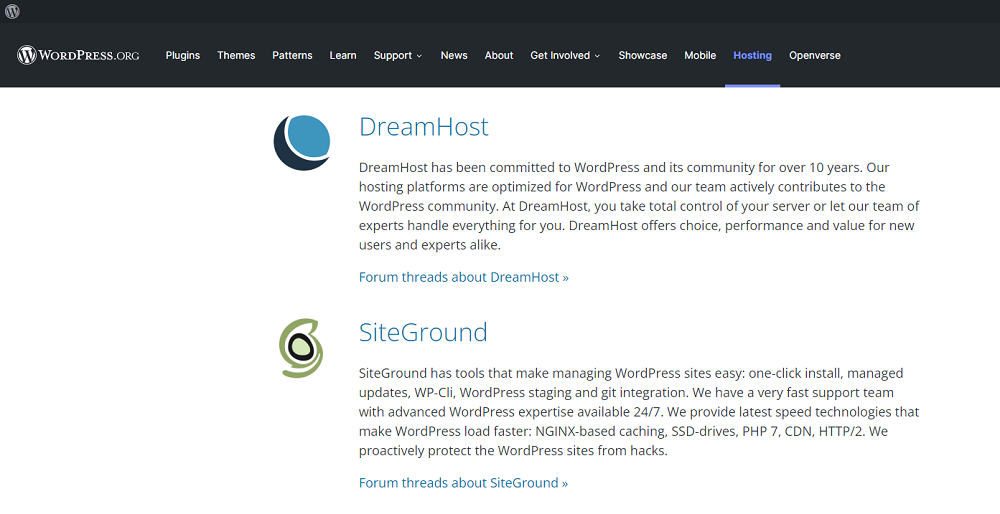 Pros & Cons of Dreamhost
Pros:)
Award Winning Web hosting service and support. Dreamhost has won an Award 5 years in a row.
Free Domain & SSL: When you sign up on Dreamhost for any plan you want, you'll be able to grab a free domain for the first year. Just enter any domain you want and you're ready to build a website. + They offer a free SSL for your website's security.
Free WordPress Migration: Dreamhost offers this killer feature of migrating your website to Dreamhost absolutely free and with ease. You just need to install Dreamhost free migration plugin on your site and run a transfer. And within 15 minutes, your website will be on Dreamhost servers.
Allows Monthly Billing: Dreamhost allows you to go for a monthly plan, if your budget is tight, you can go ahead and choose a monthly plan with no setup fee.
Best Performance on a Shared Server: You can produce the best ever performance with a Dreamhost Shared Web Hosting. I've seen with a lot of web hosts, that if you go for their shared plan, it won't perform well because they provoke you to upgrade to their premium plan. But this is not the case with Dreamhost. It offers supremely amazing performance if you pick their shared server.
Cons:)
No Business Email: This is a little downside for some users that you won't be able to create a business email for your domain in a Basic Shared Hosting plan.
Ticket Support: Al though Dreamhost support services are incredible but it's not immediate like you can't go for an instant live chat. You'll have to submit a ticket if you face any problems, but don't worry you'll get a reply within an hour and they will get your problem fixed in no time.
Final Verdict
DreamHost is one of the best value web hosts for a WordPress site, providing a wide range of top-quality features and a strong WordPress community for support.
DreamHost offers a generous free domain (you just need to enter the domain name you want and they'll redirect you to your preferred host), plus a free email account, and 100GB of bandwidth per month free.
With unlimited disk space, SSD storage, and 24/7 tech support, DreamHost is definitely the best ever low-cost web hosting provider if you're looking for a cost-effective web hosting solution.
2. Hostinger: Super Fast and Best Cheap Hosting for WordPress
Hostinger is one of the most trusted web hosting providers in the world, and they offer affordable prices with lots of options. They're perfect for businesses or a WordPress blogger. You can get a basic website up and running in a matter of minutes, and you can even create your own domain.
Hostinger is easy to use and offers a lot of extras to help you along the way. We've used them ourselves, and we think they're worth looking into.
About Hostinger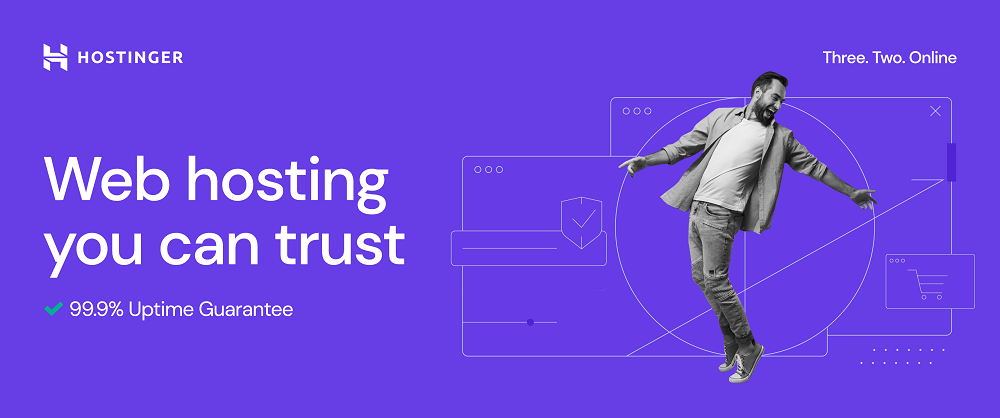 Hostinger has been on a mission to offer hosting services that make life easier for people since it was founded in 2004 but branded as Hostinger in 2011. Hostinger provides a variety of hosting services, including shared hosting, cloud hosting, and VPS hosting.
It offers free domain registration and SSL certificates. It is known for its low prices and its high-quality customer service. Hostinger is the fastest-growing web hosting service since 2020 and has millions of happy creators.
Features
Hostinger works on its home-designed HPanel, not a cPanel that we mostly see in web hosting services. It's super simple to use and operate, you get 1 click WordPress installation and go to your dashboard to design our website.
They are currently running their All-In-One Web Hosting plan that includes everything a business owner needs to run their business online. You'll get unmetered traffic and 100 GB SSD Storage and you can create 100 websites if you go for this plan.
Their shared hosting plan also includes the blogger essentials such as a free domain, SSL certificate, and a free email which is a cool feature and you'll be able to create a business email on your domain. + Hostinger is optimized for WordPress. So, go to Hostinger to signup and use coupon code "AFTAB" you'll get an extra 10% Discount.
Pros:)
Lightning Fast Web Hosting: Hostinger is super fast in their shared server hosting and offers LiteSpeed WordPress Module for better performance.
Free Migration: As we mentioned before you can migrate your website to Hostinger for free and easily.
Incredible Uptime: Hostinger comes with an insane uptime of 99.9% which means, your website is not gonna go down anytime.
Free WordPress Essentials: You get a free domain, SSL, almost unlimited websites, free website backups, and more. I mean everything you need to start your website.
Cons:)
No Daily Backups: I've included it in the cons but I don't think it's necessary because you don't need to have a daily backup, because you won't be crashing your site every day. But it offers free backups from time to time.
How do I make sure that my website loads fast?
There are three important aspects of site performance that have the most effect on user experience. The first is the page speed. The second is whether your pages load the same in all browsers.
The third is the total amount of time it takes for the site to start loading after clicking the link that takes you there. Page speed should be your primary focus, though the other two are important, too.
The loading speed depends on various factors, not just your web hosting. 50% of your site speed depends on your hosting and 50% on how you're optimizing your site.
You need to make sure you're using compressed and lightweight images. +the code should be minified. You can use any of the caching plugins to get all of this done. After optimizing your website for better page speed + good hosting, then you can expect your site to load quickly and smoothly.
What to Consider in a Good Web Hosting?
If you are thinking about buying a low-cost web hosting plan, you must make sure that it is reliable. Reliable web hosting services will provide you with everything that you need in order to run your business smoothly.
1. Performance
This is the most important factor to consider in choosing a hosting plan. Make sure that the web hosting plan you select is designed to perform well under heavy load. You should know that high-quality web hosting services are the best choice to host your website.
Make sure your website will not perform properly. You may have to pay a fortune in order to fix the problems that arise. You should also consider the number of web pages you will be uploading to your website.
If you are planning to upload a lot of images and videos, you should choose a web hosting service that has plenty of storage space. So this is all you need to see before picking up a web host, how the web host will perform if you run your website on that.
2. What do they offer?
Nowadays, every web hosting service offers you tons of other features. So you have the opportunity to grab those offers. Make sure you're getting a free SSL certificate for your website which is a very important part of your site security and an encrypted connection between your site and a user.
A lot of cheap shared hosting services offer a free domain when you buy one of their plans. So it's good to grab a domain free for the first year.
The next thing that you should be considering is Unlimited Websites and bandwidth. This is the option that most of the best low cost web hosting services offers. And it's good to have because if you'll be creating more than a single website in the future.
3. Speed
Speed is another aspect that you should consider when you are choosing a hosting provider. A slow website can be a turnoff for visitors. You will not want your website to load slowly.
If your website takes more than a couple of seconds to load, visitors will be likely to leave your website. If you are concerned about speed, you can check your website using the Pingdom.com test. It allows you to test your website speed without installing any software.
Here is my website's report from GTMetrix, and you can notice here that my website loads in less than 2 seconds, and it's a plus point for my SEO and rankings in search engines.
According to Google, this is the most important factor in rankings. All of the Webhosting services we've shared in this post offer you a lightning-fast experience of your website.
4. Price
Of course, this is the ultimate thing that you consider before choosing a web hosting service. All of the features we mentioned before should be compiled in a good budget defines the best low-cost web hosting service.
And the services we've shared include these features at a good price range. So feel free to go for our top pick.
Conclusion: Low-Cost Web Hosting
I tried not to confuse you with more options, so I share my top 2 picks for the best low-cost web hosting services while not compromising on quality and performance. 2 Dreamhost & Hostinger are the 2 best and cheapest web hosting per year you can go for.
In this buying guide, we shared with you what you should consider before picking up anything. But we've considered all these factors while finalizing the top 2 best low-cost web hosting services for this blog post.
Our readers know, our criteria for ranking services for a specific purpose. I hope you found this helpful and feel free to comment down below.
FAQs: Best Cheap Hosting
How much does web hosting cost?
It depends on what type of hosting you need. And there are different types of servers that define the price.
Shared web hosting is where your site's files will be stored along with some other users. But on the other hand, dedicated servers are self-explanatory, it stores your files only and is dedicated to your website.
What is web hosting?
Web hosting is when your website is stored online. This is the place where your website is located.
What are some of the benefits of web hosting?
Web hosting is a great way to get your business online. You can reach more people with web hosting than you can with a website.