If you wanna make video content on YouTube, Facebook, or anywhere else then this is really important for you to use the best Video Editing Software for your production. Okay, here we'll share with you Best Free Video Editing Software for beginners.
The quality of the video plays a very important role in any type of video content whether it is Vlogging OR Film Making. If the story of the video is marvelous and quality and editing are not good then the video will be useless.
So, to make the video quality good, everyone is looking for the best video editing software to edit their video. There are many professional Softwares in the market like Adobe Premiere Pro, Final Cut Pro, Sony Vegas, and more…
But these all are paid software and everybody can't afford all of this. So, to deal with this there are many free professional video editing software also that you can use instead of purchasing this kind of expensive software.
In this article, I will share the 5 Best Free Video Editing Software. I'm not talking about Mobile Apps we'll discuss the desktop software only. I'll share everything about each software and why should you use it.
I will share the quality software which contains everything that you can expect from professional software so that you can make better videos.
1. Blender.
It is available for Windows, Mac, Linux, and other versions
Blender is a very powerful Software. In a blender, you can do Animation, Simulation, Rendering, Compositing, Motion Tracking, and Video Editing. This is a multi-purpose software and you can get it absolutely free of cost.
This will allow you to cut, Split, Trim your footage. You can also do complicated tasks in a blender like 3D Animation, Masking, and much more. And these features are not available in any other free video editing software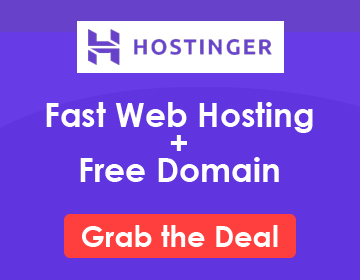 Live Preview of Editing chroma vectorscope, and histogram displays.
Audio Syncing, Mixing and any other options which are included in Audio Editing
Keyframes, Video Filters, Adjustment Layer options and more…
I would recommend it to the advanced user because it contains many advanced features like 3D Animation and Advanced masking etc…
You can click here to see the reviews of Blender's users which will answer the maximum questions of mind regarding this software.
---
2. Hitfilm Express.
Hitfilm is a Professional Video Editing Software. You can do almost anything in this software. You will get everything that you would expect from professional software. It contains all the options to make a professional video. HitFilm is Perfect for beginners, Film Makers, and YouTubers. They offer many versions.
Hitfilm Express
Hitfilm 3 Express
These are earlier versions of Hitfilm and are entirely free but if you wanna use the latest version which is Hitfilm 4 Express Pro version which is paid. So, to download this software you need to create an account first on their website and share a status update on your social media. That's it.
These features are included in Hitfilm:)
Advanced splitting and splitting tools
Layers and Masking options
Video Compositing
Video and Audio Filter Effects.
Green Screen and Keying options
Highly recommend for YouTuber/Vloggers.
---
3. LightWorks.
LightWorks is one of the best video editing software. By the way, it is Award-Winning Video Editing software. It is available for Windows, Mac, and Linux
LightWorks comes with both versions Free and Paid you can use the free version which is amazing but if you want to purchase you will have to pay $25 per month. It's Pro version is a little expensive but it is a very powerful and professional video editing software.
What is included in free version:)
High precision trimming and splitting options.
Multicam option is also included in the LightWorks.
You can export 720p Video, Which is the best resolution for YouTube.
If you want to use 1080p or 4K exporting then you will have to purchase the Pro version.
---
4. OpenShot.
Openshot is completely open-source and easy to use video editing software and it is available for Available on Windows, Mac, and Linux.
It contains amazing features and a simple interface. You can use it easily and add Transitions between your footages, Audio Mixing and Cutting, Splitting and more. You can see the real-time preview of your edits.
It is the best video editing software for beginners to start with then you can move to the advanced software.
Features you will get:)
You can use unlimited Layers.
Transitions, Cutting, Footage Trimming and more.
Compositing Images and watermarks.
3D Title Animations, and Title AnimationTemplates.
It is recommended for those who are just started with Video Editing.
---
5. Shortcut.
This is fully open source video editing software that you can use without upgrading or paying anything you can access all the features for free. It is available for Windows, Mac, and Linux.
A shortcut is a 4K Resolution supported. You can use the large video files in this software. Millions of peoples are using this. You can color grade your videos and much more
It's the best thing is you can render your video in 4k resolution.
Features you can access:)
4K HD Video Rendering
Simple Video cutting, and Splitting and more
Transitions.
---
I hope this article will help you to choose the best video editing software for you. If you are interested you can click here to proceed to the blog may you can find more things according to your needs.
You can also check my other Article:)
Thank YOU!